Taste
WineAlbum makes recording your tasting notes fast and easy. Take photos, record scores, add note tags, write down prices. WineAlbum even intelligently figures out what restaurant or tasting room you're in so that you can keep track of what you've tasted where!

Organize
When you want to review your notes, you can sort & search by anything you can think of. Want to see your highest-rated red wines? Find which wines you've already tasted at the restaurant you're in? Search for a buttery 2009 Chardonnay? Everything is only a couple taps away!

Share
Wine tasting is always more fun with friends. Share your tasting notes and your wines, complete with scores and photos, on Twitter, Facebook, or by email, and your friends can even import them into their own copies of WineAlbum for future reference!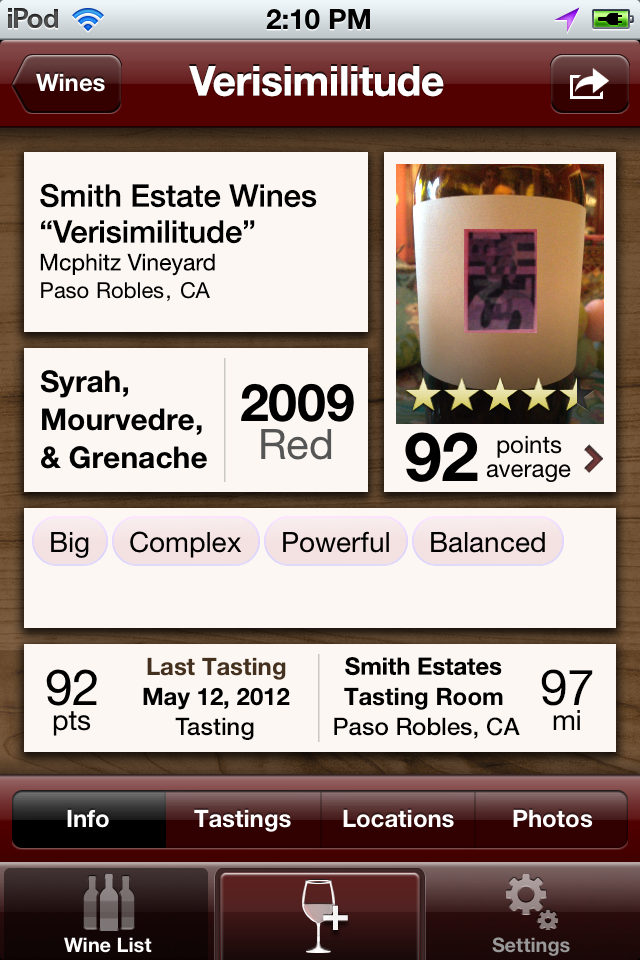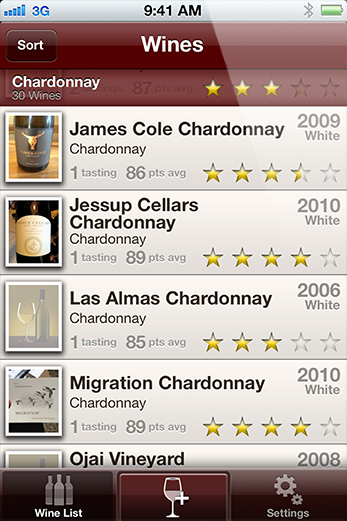 …now, you can ditch the heavy journal in favor of the WineAlbum app on your iPhone…WineAlbum is a joy to use, and worth your money no matter how frequently you enjoy a glass of the old grape.
Record your tasting notes with all the information you can think of: Scores, wine names, types, vintages, vineyards, varietals, regions, prices, and more.
Quickly enter your notes for a wine by tapping on a wide selection of note tags, or add your own.
Get a definition for a wine tasting term with a built-in wine glossary.
See all your tasting statistics, including most common varietals, score breakdowns by vintage, producer, and price, and lots more, with an infographic-style Stats screen!
Save a location for each tasting.
Save photos with every tasting note, apply effects, edit, and share!
CellarTracker user? Import your existing tasting notes!
Share wines and tasting notes on Twitter, Facebook, Tumblr, Flickr, and by Email or SMS!