Get a handle on your parties and gatherings by keeping track of your invitees with this guest list planning tool for any kind of event.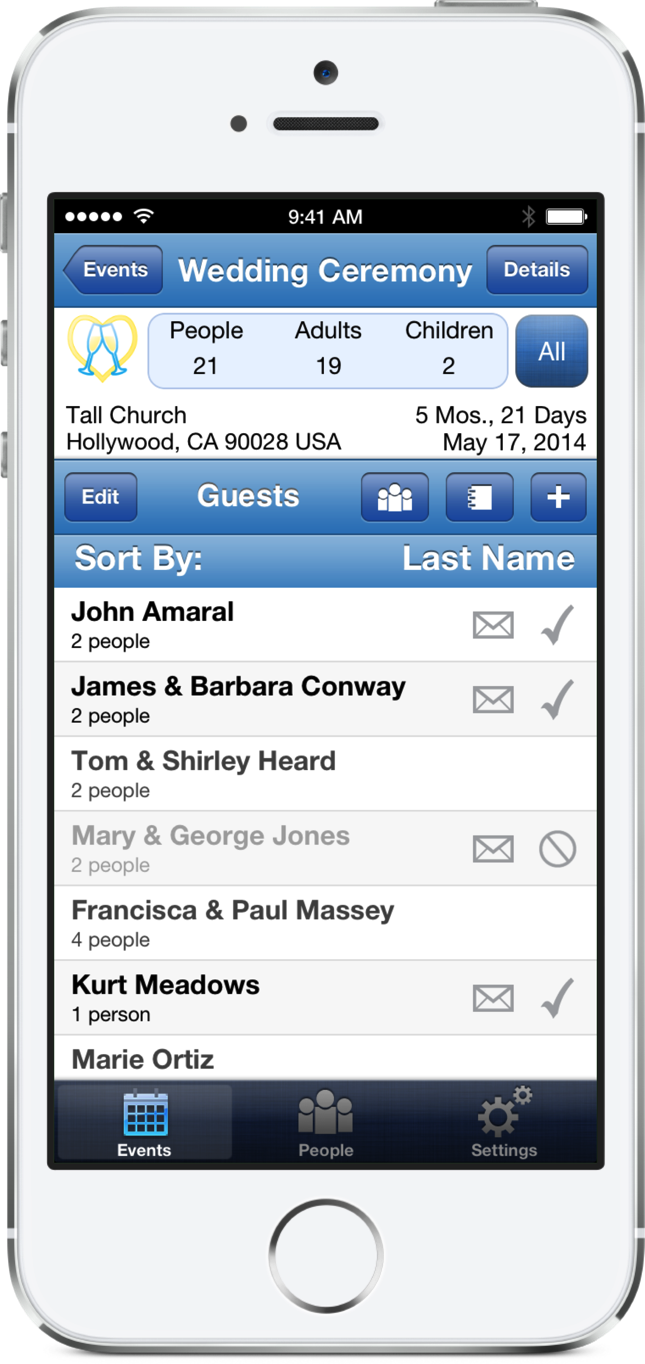 Perfect for weddings, bridal showers, birthday parties, graduations, holiday gatherings, picnics, and any other get-togethers!
myGuestList is no longer available.
I'm getting married in a couple of months and this app came on the scene just in time! I've used other apps of this type but this one is the BEST by far.
Attention, Voiceover users! This app is the most accessible one in this category. I am part of a charity event and this app made it possible for me to organize my part. Wonderful.
Love, love, love it!!!
I use this app for planning all of my boys' birthday parties…It is so convenient to have the guest lists at my fingertips!